STUFFED COURGETTE FLOWERS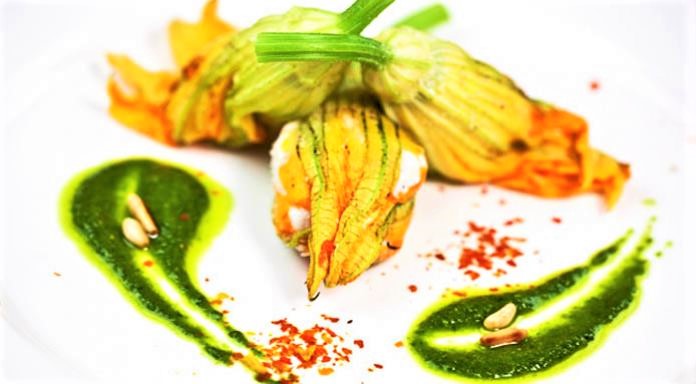 Ingredients
12 courgette flowers
2 medium potatoes
2 spoonfuls of taggiasca olives
1 spoonful of capers
1 handful of parsley (or other aromatic herbs such as basil, chives, thyme)
Optional: nutritional yeast, breadcrumbs
oil, salt and pepper
Method
Boil the potatoes and mash well with a fork.

Season with oil, salt, pepper, herbs of choice and add the capers, olives and the finely chopped parsley. This mixture is the filling for the courgette flowers.

For the flowers: rinse delicately, clean and remove the internal petiole.

Fill every flower with a spoonful of the mixture, close and place on a baking tray covered with a baking sheet, season with oil and salt and cook at 180°C for circa 10-15 minutes.
An alternative cooking method is to deepfry in boiling seed oil.
More recipes from the category Appetizers