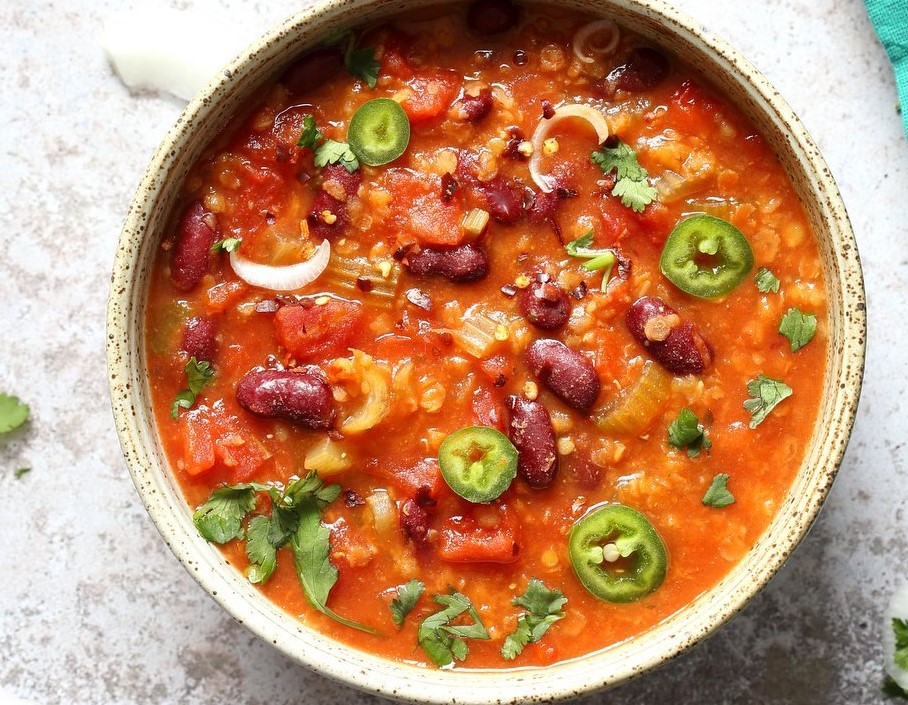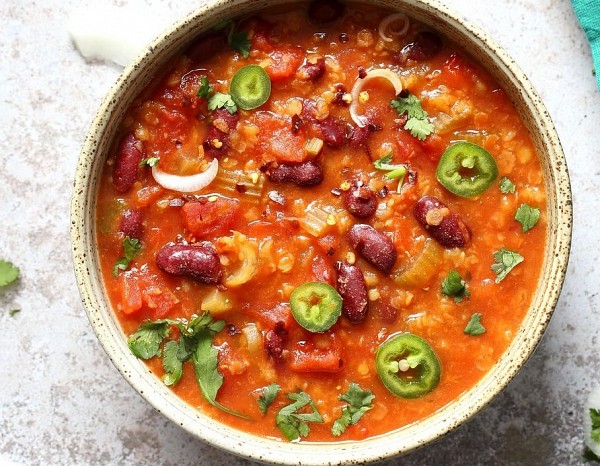 Ingredients
200 gr. black beans
200 gr. borlotti beans
200 gr. kidney beans
1 onion
1/2 pepper
1 carrot
500 ml. tomato puree
1 spoonful tomato concentrate
250 gr. seitan
1 glass of wine
1 chili pepper
1 teaspoonful smoked paprika
oil, salt, pepper
300 ml. water
optional herbs and spices
Method
Soak the beans the night before and boil after at least 12 hours of soaking, otherwise use those already boiled, always choosing a good brand, drain and rinse well.
In a tall pan sautee with the oil and finely chopped herbs; carrot, peppers and onion.
now add the finely chopped seitan (choose a soft, high quality product), leave to cook well and when the liquid part is no longer add the wine (white or red, as preferred). Leave for a few minutes .
Now add the boiled beans and the tomato puree and season with salt. Add the tomato concentrate and water. Leave to cook well then chop the chili pepper and season with salt and pepper and some spices if you wish. Paprika is especialy indicated!
Can be served with tortillas for a very tasty dish!!
More recipes from the category Main courses