CHICKPEA PORRIDGE WITH VEGETABLES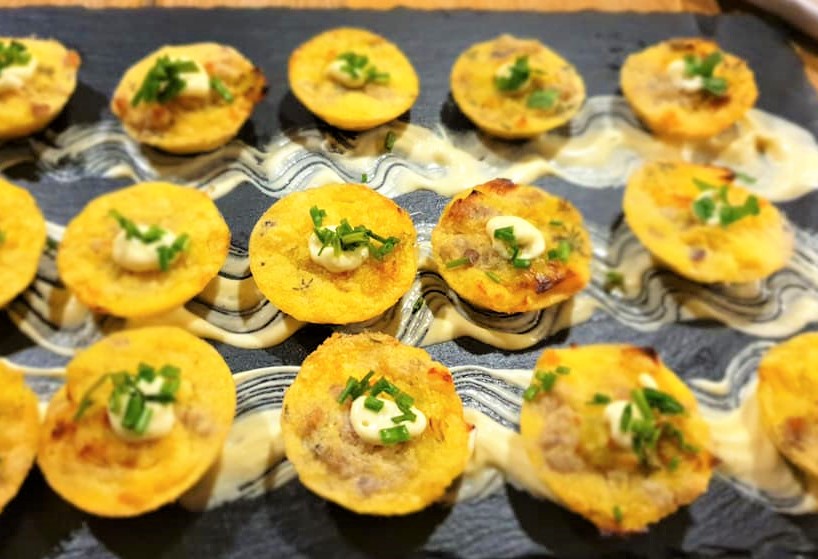 Ingredients
120 gr. Chickpea flour
250 ml. water (sparkling or natural)
Extra virgin olive oil and salt
Vegetables and herbs of choice
Method
Pour the water and chickpea flour into a bowl (best if sparkling, but natural is fine too). Add a pinch of salt and a spoonful of extra virgin olive oil and beat well with a cooking whisk. The dosage is, usually, for each cup of flour 2 cups of liquid. An alternative is to use a vegetable drink (soya or rice) to substitute the water.
Add the vegetables which have been cooked in a pan, and the herbs and pour everything into a baking dish: cook in the oven at 180°C for 35 – 40 minutes until golden. Serve cold or lukewarm.

The porridge can be served in various forms and with salad, other vegetables or mayonnaise.
Some suggestions:
Winter version: with radicchio, leeks, potatoes and thyme
Spring version: with peas, asparagus, spring onion and basil (or artichokes)
Summer version: with baby tomatoes, fresh onion, oregano
Autumn version: with pumpkin, mushrooms, parsley.
Other flours can be used, such as pea flour or broad bean flour, or even a mixture of both. The flour/liquid ratio doesn't change, it's always 1 to 2.
More recipes from the category Main courses