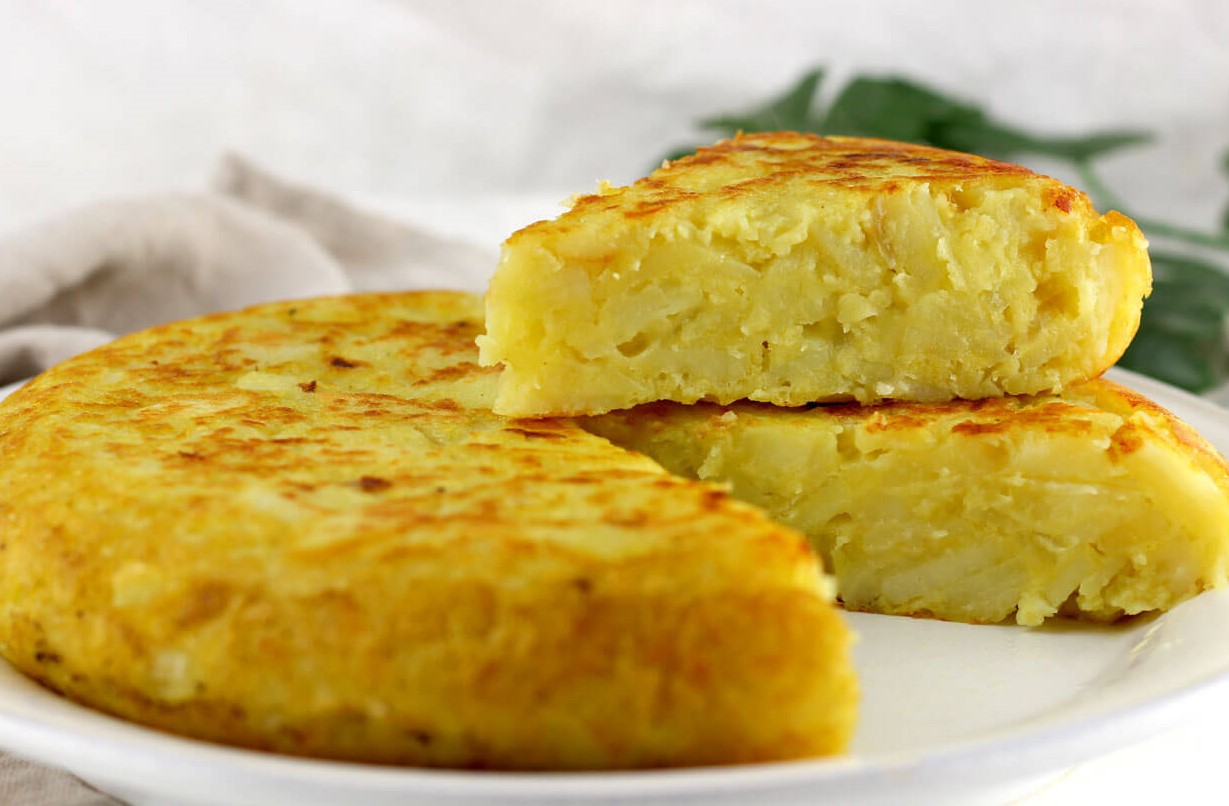 Ingredients
40 gr. chickpea flour
20 gr. semi wholewheat flour
2 large potatoes (red or old if possible)
180 ml. sparkling water
extra virgin olive oil
1 sweet onion or other
Salt
optional: other herbs or other vegetables
Method
Boil the 2 potatoes (or cut directly into rounds and cook in a pan with oil and salt). Then leave to cool.
Meantime thinly slice the onion which we will then soften in a pan with oil and a little salt.
Prepare the batter adding the sparkling water to the chickpea and wholewheat flour, a pinch of salt and 2 spoonfuls of extra virgin olive oil. Mix well.
We are now ready to unite all ingredients in a non stick pan and start the cooking on a high flame. If you know how you can even flip the tortilla over with the help of a lid, otherwise you can finish the cooking in the oven, so that the cooking is even and without risk to the tortilla!
Wait until it cools a little before serving and decorate with rocket leaves and parsley. If you wish you can add other delicious vegetables to your tortilla and even add dollops of vegan mayonnaise to the side!
More recipes from the category Main courses