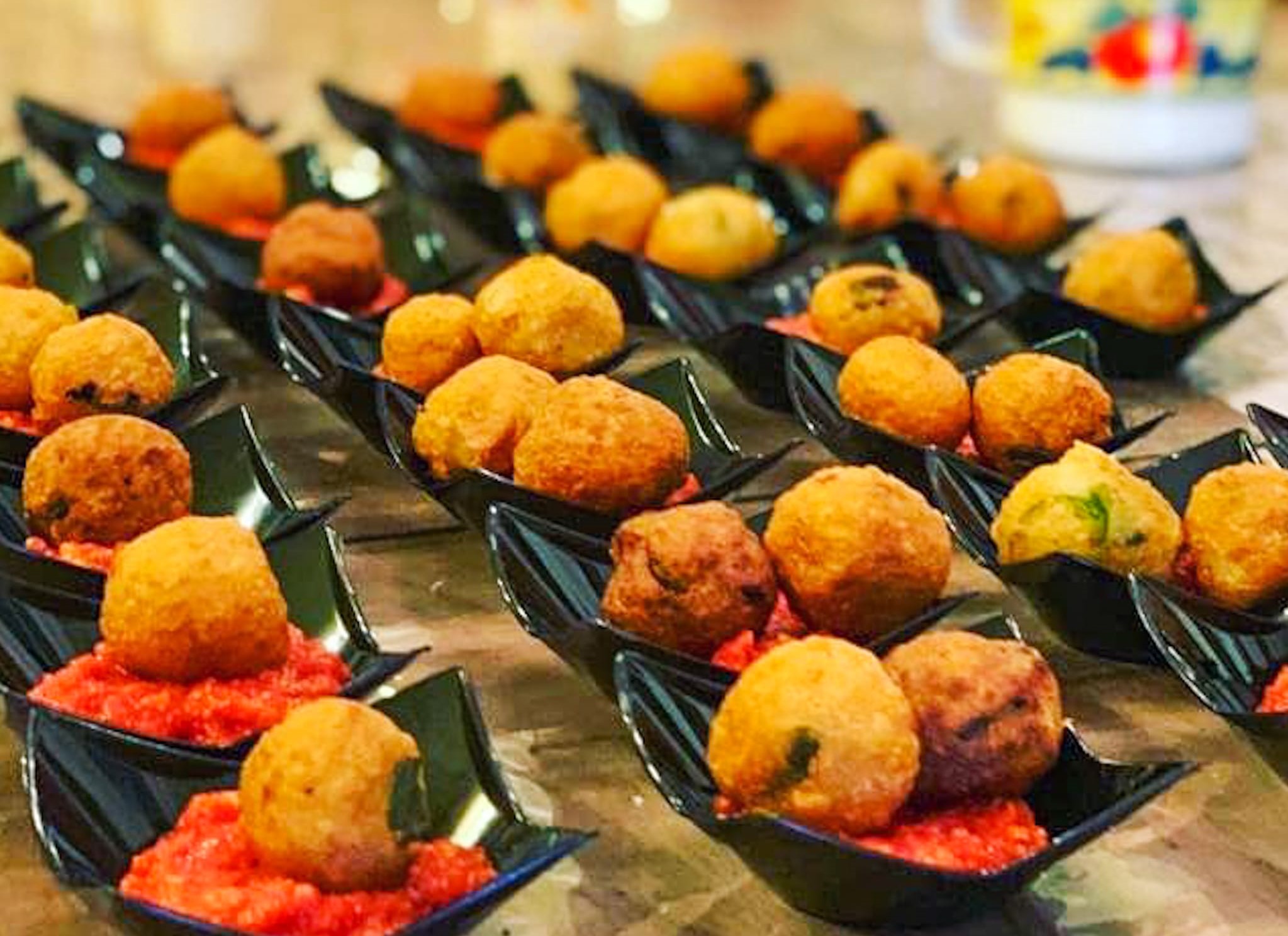 Ingredients
This is indicated as a clear out recipe with the intention of gathering all leftovers and giving them new life:
- vegetables (zucchini, eggplant, potatoes, peppers, etc)
- cereal (left over rice, spelled, millet etc, already boiled)
- legumes (left over boiled legumes or tofu, tempeh, seitan)
- stale bread
- flavouring to taste: parsley, lemon rind, pepper, nutmeg, basil; garlic, onion
- to thicken: use legumes, diced stale bread, breadcrumbs, chickpea flour. Alternatively: chia seeds in water (1 spoonful per spoonful of water); potato starch; carob seed flour....
Method
Improvising a recipe with the left overs in the fridge is a great way of letting loose your imagination, recycling and using flavourings and ingredients wisely.
You can create salads and pasta dishes using anything, quiches and rich chickpea porridge, but if you use what you have left in the fridge for meatballs, you'll definitely be popular!
You need: boiled legumes, cooked vegetables, leftover bread and if you have it, rice or other grain already cooked.
Whisk the mixture, add flavourings (lemon rind, basil, parsley, also garlic or onions) and to thicken use chickpea flour or other thickeners (as in the list of ingredients).
To compact better, leave to rest in the fridge for about 2 hours and then create your meatballs.
You can fry them, cook in the oven or simply in the pan with very hot extra virgin olive oil (add the meatballs to the pan only when the oil is very hot to avoid them flaking).
Finally you can serve with condiments or a fresh tomato sauce.
More recipes from the category Main courses