Falafel with yellow pepper sauce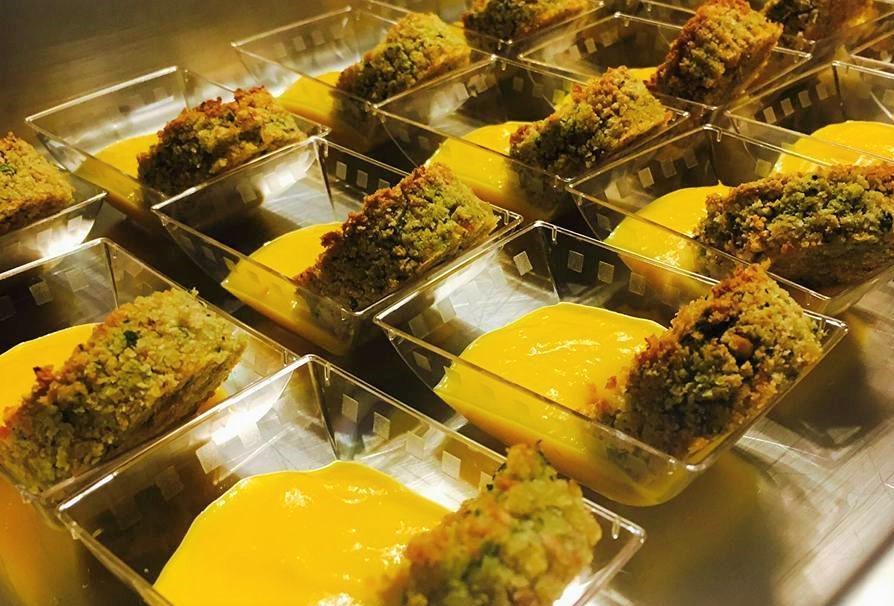 Ingredients
300 gr. soaked dried chickpeas
Natural lemon zest
Garlic (optional)
1 handful of parsley
Optional: breadcrumbs
Oil, salt and pepper
For the pepper sauce
1 yellow pepper
Oil
Salt
Method
Soak the chickpeas for at least one night and rinse well before using.

Now pour into a grinder together with the garlic, parsley, salt and lemon rind.
Blend until eliminating all lumps and add the breadcrumbs, if using.
Place in a bowl and leave to rest in the fridge to thicken the mixture.
Meantime, prepare the sauce cooking the diced pepper in a pan on a low flame with oil and salt.
Blend well to obtain a very creamy sauce.
With the chickpea mixture, form small balls to put in boiling oil (if we want to fry) or cook in the oven at 180°C.

Pour the pepper cream onto a plate and settle the falafel on top.
Do you want to serve the falafel with a tzatziki sauce? Here's the recipe:
300 gr. Unsweetened natural soya yoghurt
1 cucumber
Oil
Lemon juice
Salt, pepper
Chives, dill or mint
Pour the yoghurt in a bowl, add the grated cucumber (or diced into tiny cubes) and add the lemon juice, oil, salt, pepper, garlic and chopped chives.
More recipes from the category Main courses