Crepes with stewed Raspberries and Chocolate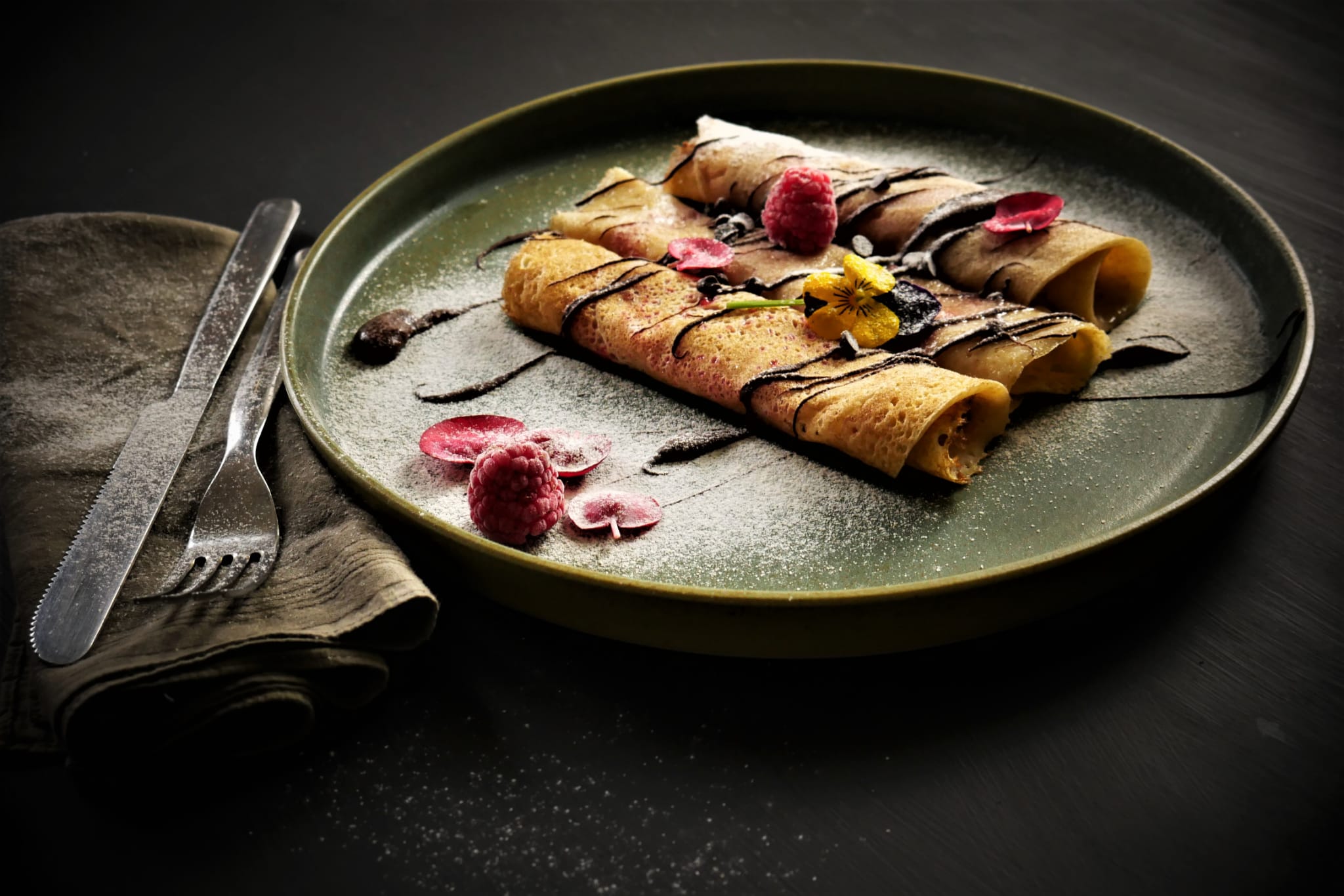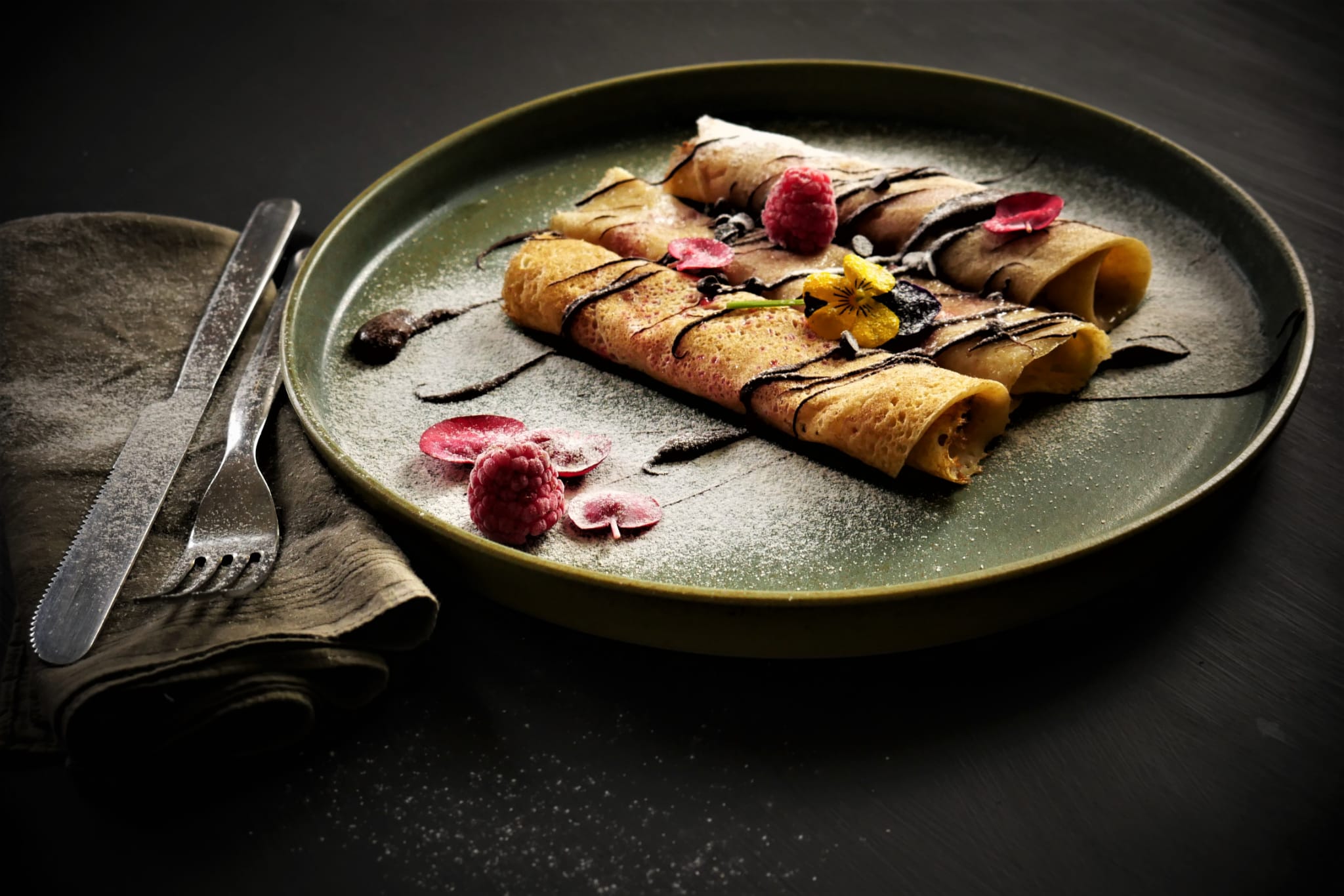 Ingredients
Ingredients for 2 people:
50 gr. semi wholewheat flour
100 gr. natural soya milk
2 spoonfuls stewed raspberries
50 gr. dark chocolate
Chocclate drops, edible flowers and icing sugar
Method
Natural flavoured crêpes are so easy to make!
We can fill them with seasonal fruits or jam or fillings.
They are delicious presented at the end of a meal or for a snack.
A few steps using ingredients you probably already have to hand, here is my proposal for a dessert without turning the oven on.
In the kitchen:
In a bowl mix well the flour with the milk using a whisk.
With a ladle pour some of the batter into a very hot non stick frying pan
Cook for a few seconds on one side, then the other.
Fill with the raspberries and roll.
Place all of the filled crêpes on a serving plate then decorate with the dark chocolate which has been melted in a "bain-marie", chocolate drops, edible flowers and icing sugar.
You can read the interview to MariaElisa and Marco of Arcobaleno in Cucina
More recipes from the category Chef in cucina