Creamy Chocolate and Raspberry Cake by Chef Gianluca D'Aloia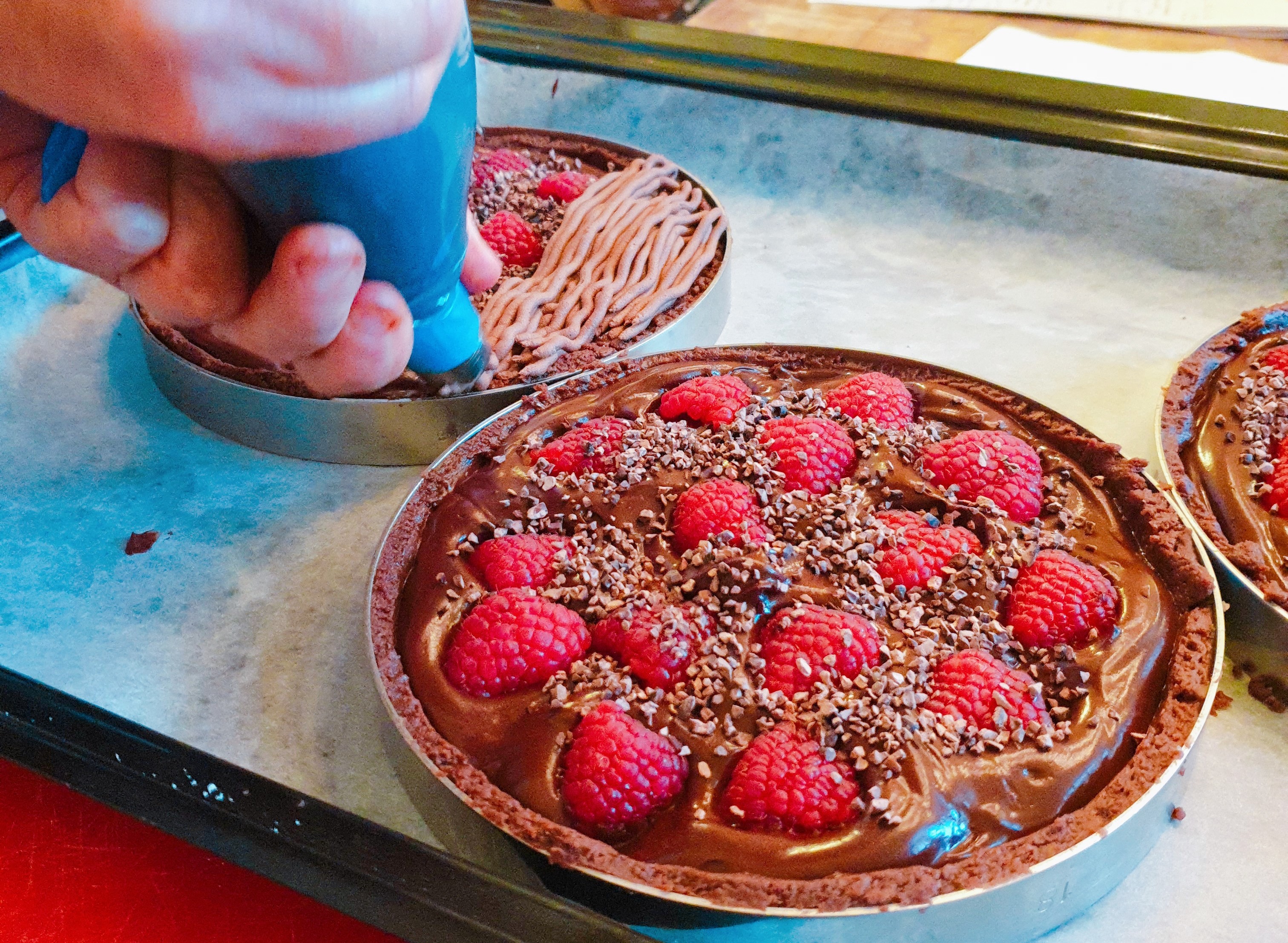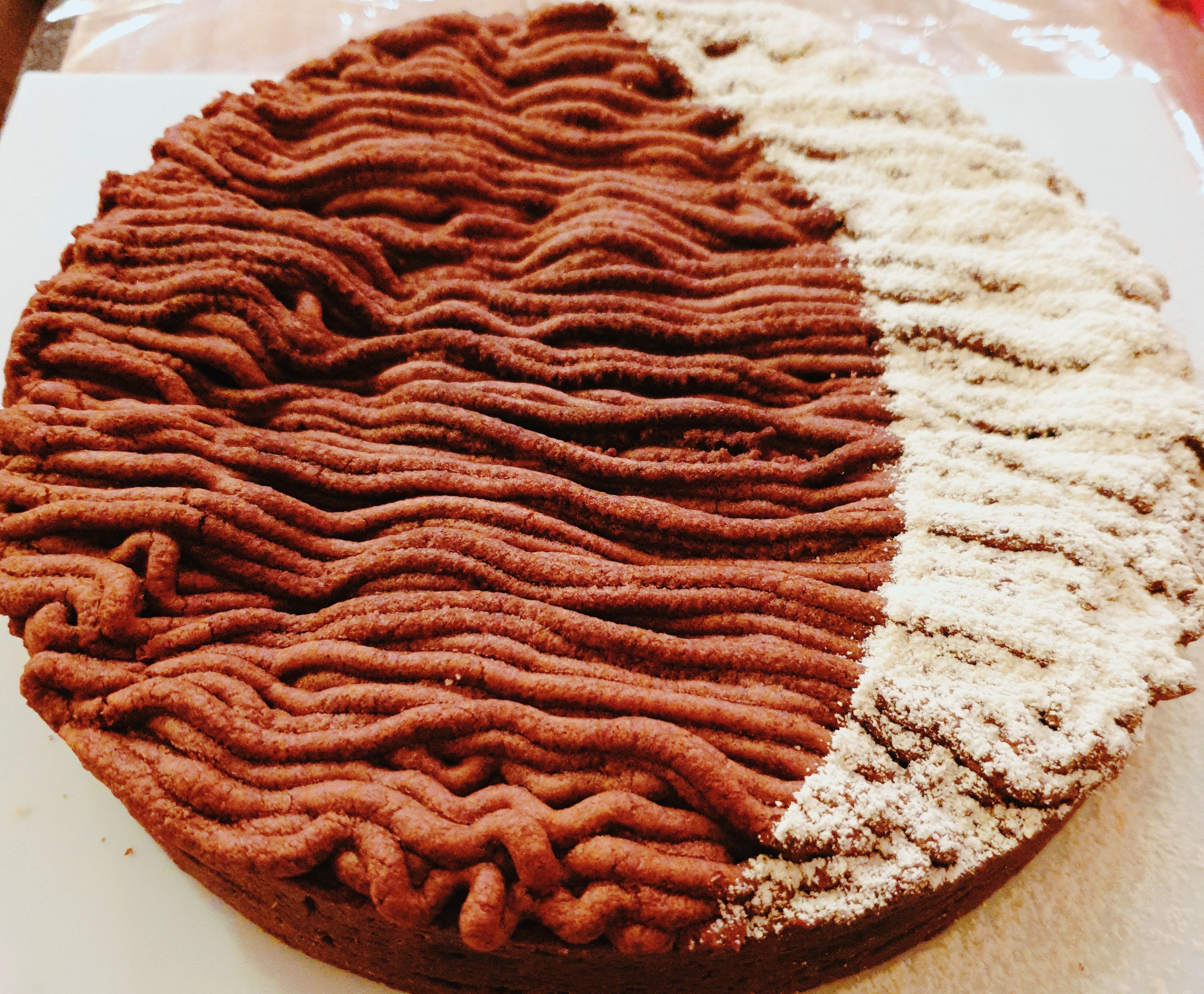 Ingredients
Cocoa shortcrust pastry : a) gr. 500 flour type "0" b) gr. 250 vegetable butter c) gr. 100 brown sugar d) gr. 50 bitter cocoa e) gr. 150 cold water f) gr. 5 yeast powder g) gr. 2 fine salt
Double chocolate cream : a) gr. 500 water b) gr. 100 muscovado sugar c) gr. 50 rice starch d) gr. 50 corn starch e) gr. 50 bitter cocoa f) gr. 150 dark chocolate
Shortcrust pastry whipped with cocoa: a) gr. 250 vegetable butter b) gr. 200 powdered cane sugar c) gr. 75 soya drink at room temperature d) gr. 400 flour type "0" e) gr. 2 fine salt
Method
For the cocoa shortcrust pastry
-Place in a planetary mixer A+B+C+D+F+G, mixing until like fine breadcrumbs, then add E. Quickly mix the compound and leave to cool. Roll the pasta into cake tins or rings previously greased.
For the double chocolate cream
-Add all ingredients to a bowl and cook in the microwave until it thickens. Cool and then fill into the cake tins with the pastry, place some fresh raspberries in the cream.
For the shortcrust pastry whipped with cocoa
Whip A+B , add C a little at a time then add D+E. Mix well and sprinkle the mixture immediately over the chocolate cream. Cook at 160° for about 30 minutes . Decorate the cake at will with chocolate motifs and fresh raspberries.
Recipe by
More recipes from the category Chef in cucina