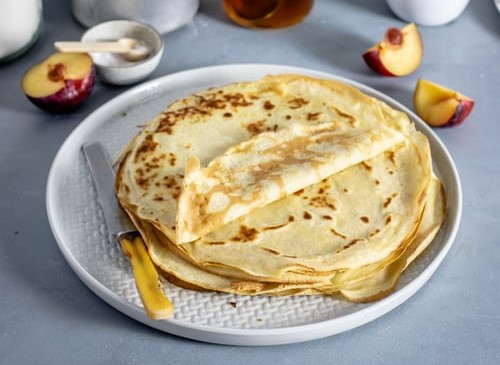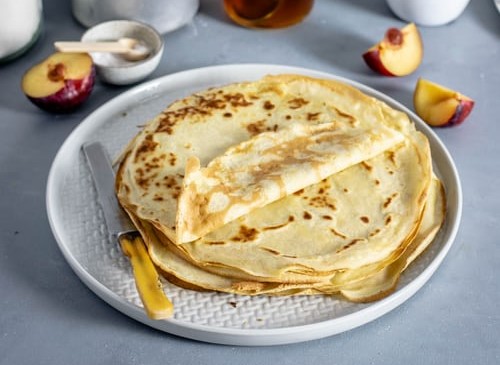 Ingredients
150 gr. flour
50 gr. chickpea flour
280 ml. soya drink (or oat) at room temperature
2 spoonfuls of seed oil
80 ml. water
A little salt
Method
Put all ingredients into a bowl and mix with a whisk to avoid the formation of lumps. Leave in the fridge for at least 30 minutes.
After this time, mix again (you can strain through a fine mesh/strainer) and heat a non stick flat frying pan lightly greased with oil. When the pan is hot pour a little of the mixture in using a ladle and spreading out evenly.
When the crepe forms little bubbles, delicately turn it over in the pan until the other side is cooked. Then add your filling of choice: custard, jam, fresh fruit and cream, spreadable chocolate, etc.
The same recipe can be used for savoury crepes
More recipes from the category Desserts