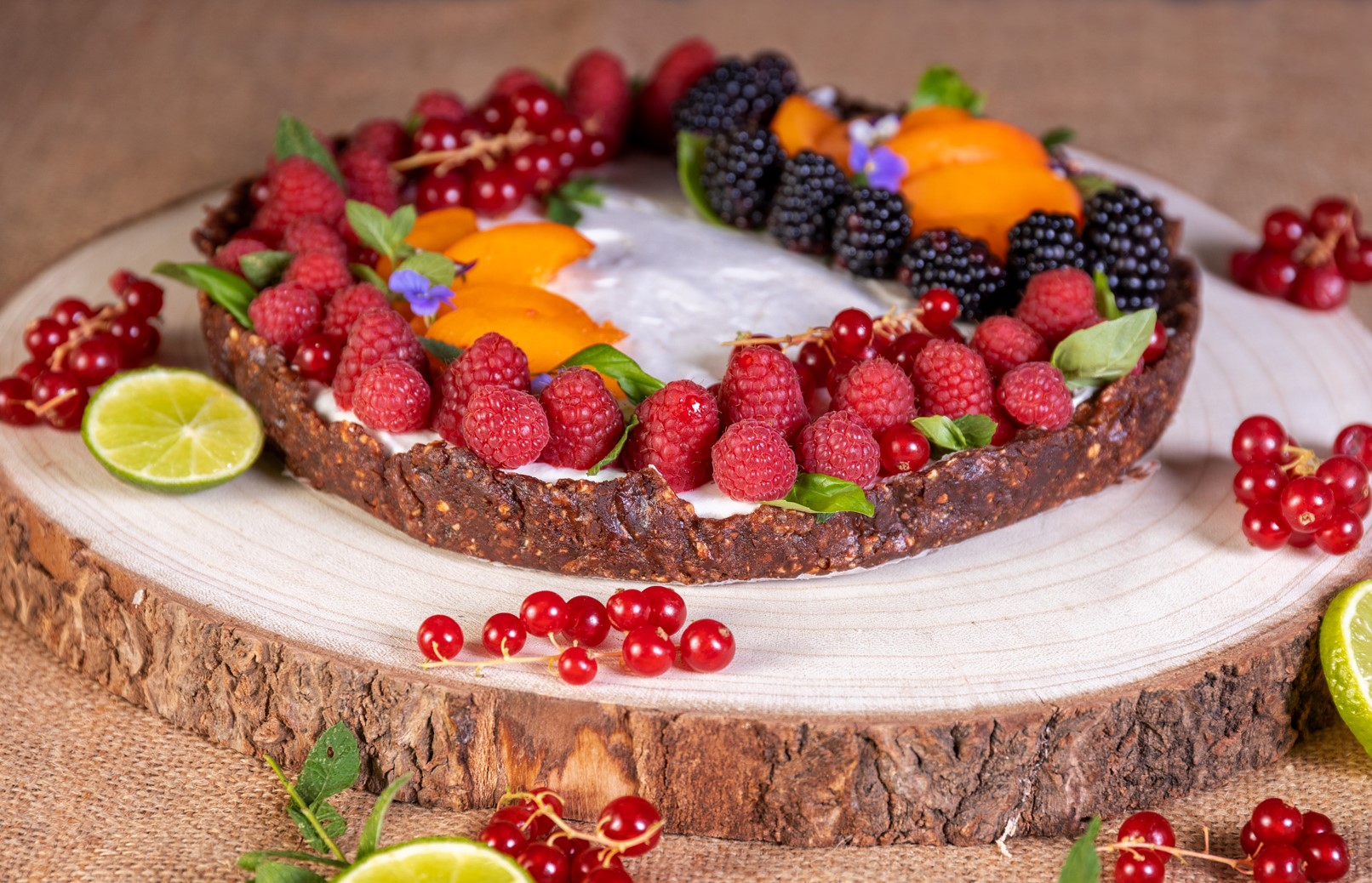 Ingredients
For a 24cm cake tin
For the base:
10-12 dates
100 gr. almonds
100 gr. oat flakes
25 gr. dark cocoa powder
For the filling:
100 gr. soaked cashew nuts
400 gr. coconut milk
3 spoonfuls of agave syrup (clear)
To garnish:
raspberries, strawberries, blackberries, mint leaves, chopped pistachios and coconut, edible flowers
Method
prepare a dessert without using the oven? You can! This magic can be performed with few ingredients and also very little sugar added.
This recipe is also gluten free and the result is fantastic: try it straight away!!
FOR THE BASE
Whisk the almonds, dates, oat flakes and dark cocoa. The result is a workable dough with which you can line the tin. Leave to rest in the fridge.
Advice: if your dates are not the soft kind you may need to soften the dough with an almond cream or liquid.
FOR THE FILLING:
put the cashnew nuts to soak (not toasted or salted) for at least 6 hours
leave the tin of coconut milk in the fridge then remove the solid part; whisk the cashew nuts with the solid coconut milk and add (best whisked) the liquid coconut milk. Whisk well to obtain a very smooth and amalgamated cream. Sweeten with the agave syrup.
Pour this white cream on the cooled base. Leave in the fridge.
TO GARNISH
Finally, before serving, decorate with the fruit, mint leaves and chopped ingredients
More recipes from the category Desserts