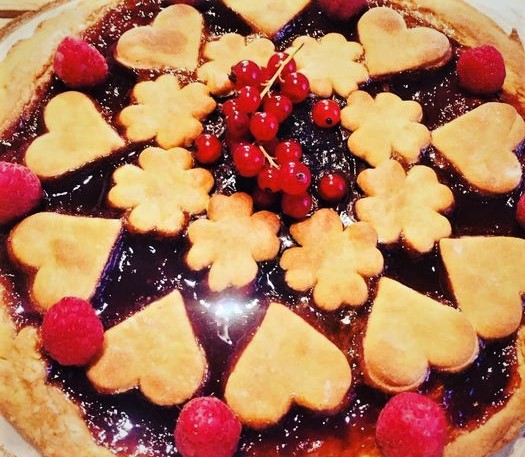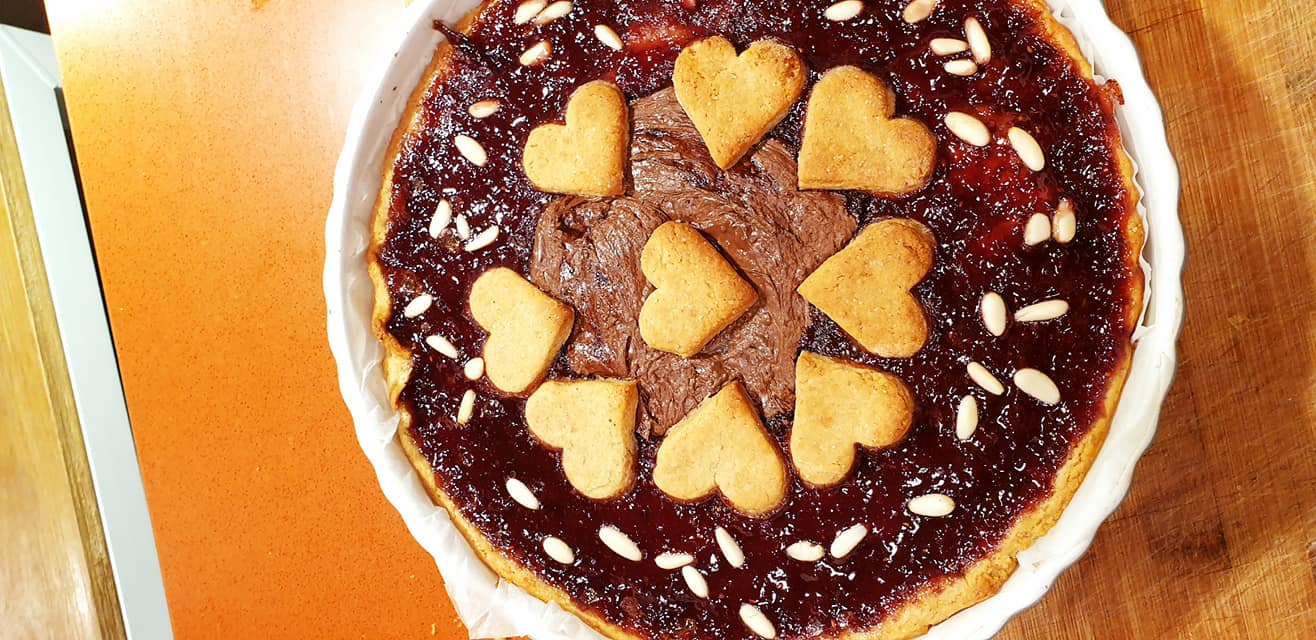 Ingredients
Ingredients for a 24cm diameter baking tray
300 gr. wholewheat or semi-wholewheat spelled flour
1 lemon rind grated
½ sachet of yeast for desserts (cream of tartar)
2 spoonfuls of barley malt
70 gr. brown sugar
70 ml. circa sunflower seed oil
Circa 100 ml. Vegetable drink (your preferred) or apple juice
Jam of your choice, or chocolate spread (also fruit, dried or fresh…)
Method
Sift the flour and the other dry ingredients: sugar and yeast. Now add the grated lemon rind (if preferred you could use vanilla as an alternative), the barley malt (which helps obtain a more workable dough, as well as sweetening) then the seed oil and the vegetable drink.
Knead well and leave to rest for about 30 minutes before rolling out on baking sheets and placing in a baking tray.
Decorate as you please with jam, chocolate or other fillings. It is advisable to not use all the dough for the base but leave some aside for decorating the top (as in photo)
Put in the oven at 180°C. Serve cold or tepid.
Spelled flour works very well for desserts but you can use your favourite flour or even mix types together. The dietary advice is to vary your choice and not always use the same type.
More recipes from the category Desserts