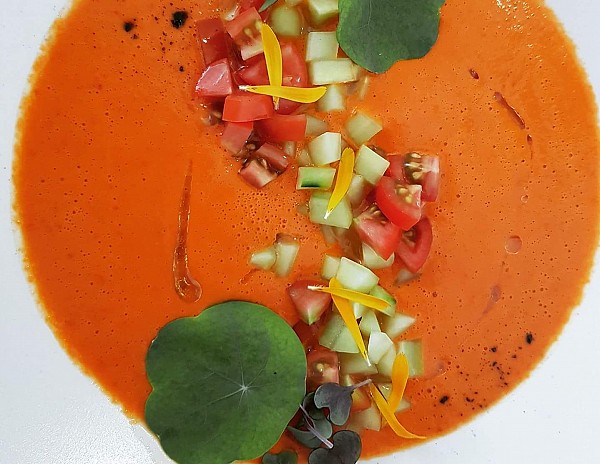 Ingredients
1 kg very mature tomatoes
100 gr. cucumber (peeled)
80 gr. peppers (green – red – yellow…as preferred)
30-40 gr. onion
1 clove of garlic (or less)
a little chilli powder (optional)
extra virgin olive oil and whole sea salt
croutons (optional)
Method
Having washed the vegetables (kept in the fridge for a "fresher" dish), whisk the tomatoes, cucumber and peppers then add the oil and salt.
Pour into a bowl or glass or dish.
Cut the onion into little cubes and if you like, sprinkle the chilli powder over the top.
If you like you can also add some croutons.
Ideal on hot days as a light dish which at the same time replaces precious mineral salts to contrast the inevitable loss of water by our organism.
More recipes from the category Appetizers